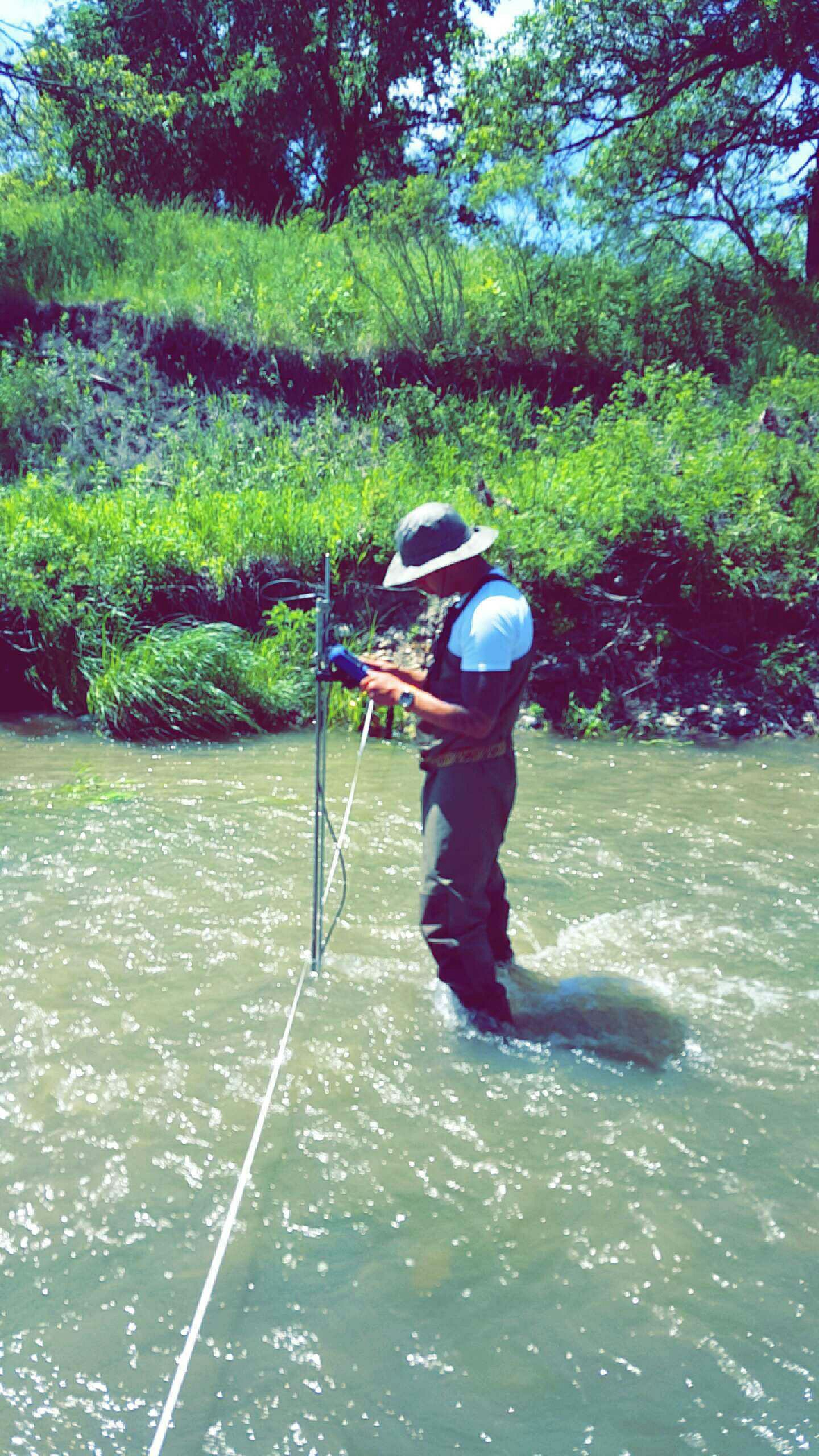 The 106 WQ Program takes samples
every week at our recreation sites
during sampling season which
include North Shore Recreation
Area, Joe Creek Recreation Area.
Campbell Creek Near Community
Stream and Crow Creek Near
Community Stream are considered
recreation sites as well because they
are so close to the surrounding
communities. Baseline sites (Monthly) are Joe Creek at Mouth, Joe Creek Near West Bend Community, Campbell Creek at Highway 34, Crow Creek at Boundary, Crow Creek at Fleury, Smith Creek at Shelby, and Crow Creek Near Community.
All samples taken also
include
Field Measurements of:
Dissolved Oxygen
pH
Air Temperature
Water Temperature
Specific Conductance
Turbidity
For the stream samples, the
stream width, depth, and flow
will also be measured.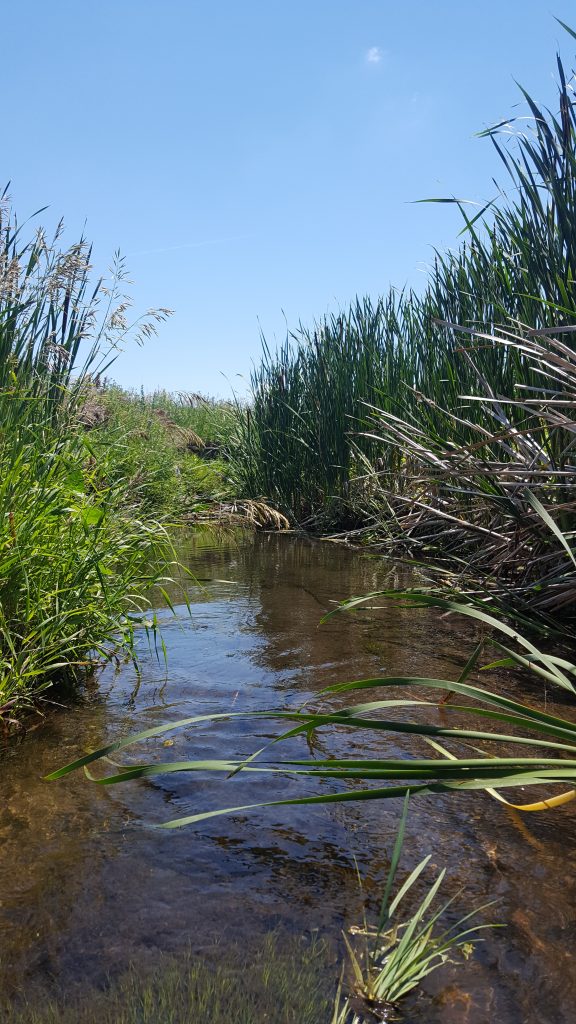 Samples collected will be sent to the
South Dakota Public Health
Laboratory
and analyzed for the following
parameters:
Total Phosphorus
Total Nitrogen
E. coli
Total Suspended
Solids
Total Dissolved
Solids
Ammonia
Pesticides
Weekly Lab Sample Results for North Shore Rec Area (NSRA)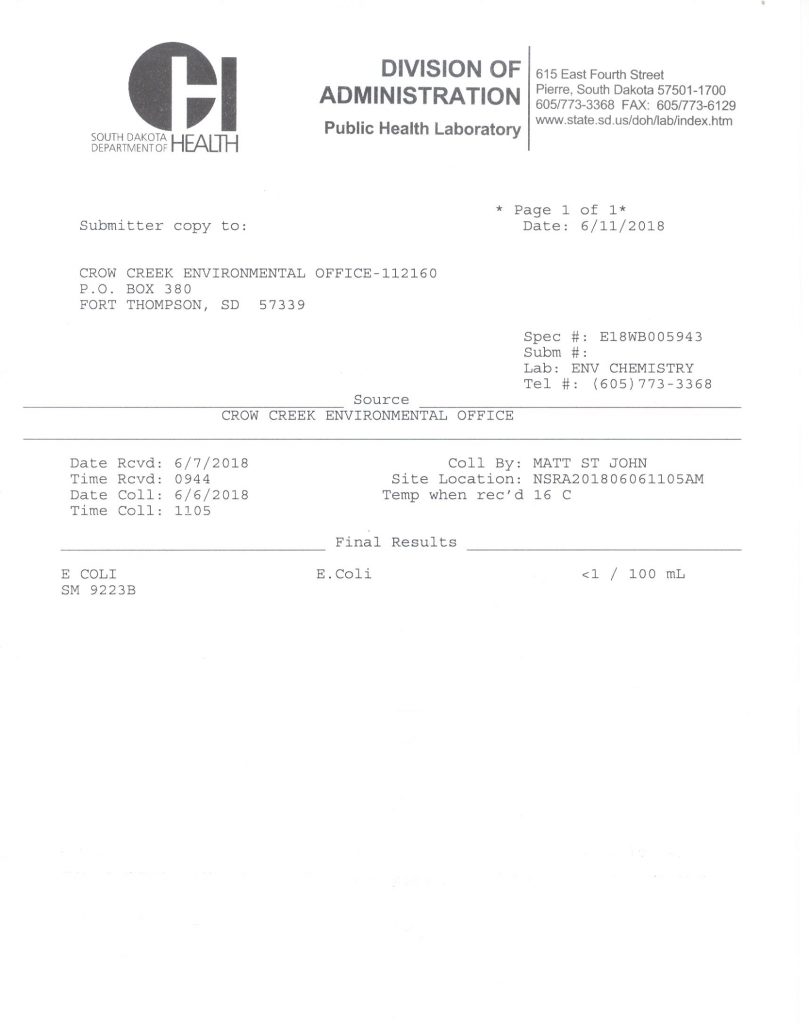 Weekly Lab Sample Results for Joe Creek Rec Area (JCRA)

Baseline Lab Sample Results for Crow Creek at Fleury (CCFL)

Baseline Lab Sample Results for Crow Creek Near Community (CCNC)

Baseline Lab Sample Results for Smith Creek at Shelby (SCS)